Energy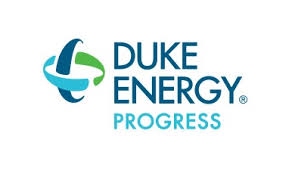 Phone:

Service –
407.629.1010
Report a power outage:
800.228.8485
Schedule a Free Home Energy Efficiency Check
Mailing address:
Bill Payments
P.O. Box 1004
Charlotte, NC 28201-1004
Overnight or Express Mail
Duke Energy
10101 Claude Freeman Dr. N-230
Charlotte, NC 28262
General correspondence/corporate
Duke Energy
P.O. Box 14042
St. Petersburg, FL 33733
Based in Charlotte, North Carolina, Duke Energy owns 58,200 megawatts of base-load and peak generation in the United States, which it distributes to its 7.2 million customers. Duke Energy's service territory covers 104,000 square miles (270,000 km2) with 250,200 miles (402,700 km) of distribution lines. Progress Energy, headquartered in Raleigh, North Carolina, is a subsidiary of Duke Energy and prior to its merger with Duke Energy was a Fortune 500 energy company with more than 21,000 megawatts of generation capacity and $9 billion in annual revenues. Progress Energy includes two major electric utilities that serve approximately 3.1 million customers in the Carolinas and Florida. On January 10, 2011, Duke Energy announced plans to take over Progress Energy in a $26 billion deal resulting in the country's largest electric utility with 7.1 million customers. Duke Energy plans to "maintain substantial operations in Raleigh". When the merger was completed on July 3, 2012, Duke Chairman James E. (Jim) Rogers became Chairman and CEO of the new combined company, while Progress CEO Bill Johnson resigned.
Water, Recycling, Yard and Waste Pickup
Longwood Utility Billing Division
Website

Online Billpay
Phone: 407-260-3470 – option #1
Monday-Friday
8:00am-5:00pm
The city of Longwood provides water, sewer and residential garbage pick up (the City of Longwood may only provide a portion of these services depending
on the location of the property). Homes in Hidden Oak Estates are not on city sewer, but the city still maintains the storm drain. Stormwater facilities are installed and maintained by the Public Works Department. Any complaints about flooding or improper drainage please notify the Public Works Office at (407) 263-2382 Ext. 2
Setting up a new account will require you to fill out an application and place a deposit on the account.
Applications and deposits for service received before noon will be turned on that same day, deposits for
service after noon will be turned on the next business day.
The residential deposit can range anywhere from $50 – $100, depending on the services provided.
For each new account, there is a required $15 set up fee.
Mailing Address:
Utility Billing Division
City of Longwood
P.O. Box 520548
Longwood, FL 32752-0548
Customer Service
155 W. Warren Ave.
Longwood, FL 32750
Monday-Friday 8:00am-5:00pm
Payment Drop Box
Located on the west side of the building,
underneath the drive-through, and
between the Finance Building and City Hall.
Waste Pro
The City of Longwood, through Waste Pro USA, provides garbage collection to all residential properties located within City limits.
Residential Trash Services and Recycling Services are provided to individual residences on a scheduled basis. These services include a collection of garbage, yard waste, recycling and bulky wastes (furniture, appliances etc.). Garbage is done twice per week with all other services provided weekly.
Waste Pro offers recycling services to residential customers. Items recycled typically include; aluminum, steel, plastic and glass containers as well as newspapers. Other materials can be recycled for both commercial and residential customers depending upon the availability of processing facilities to deliver the materials to.
Residents of Hidden Oak Estates will have the following collection schedule:
Monday: Garbage Collection
Wednesday: Yard Waste Collection (city wide)
Thursday: Garbage and Recyling Collection
Please place your trash on the curb prior to 7am for collection.
Holiday Pick-up
Collection will not be made on Thanksgiving Day, Christmas Day and New Years Day.
Collections that would normally occur on these holidays shall be rescheduled on the next regularly scheduled collection day.
Recycling collections shall be rescheduled to coincide with the next regularly scheduled solid waste collection day.
Monthly Rates
Curbside Service: $19.11
Side Yard Pickup: $28.40
Handicap Service: $19.11
Phone, TV, and Internet
Hidden Oak Estates residence are pre-wired for their choice in communication and entertainment providers. All of which offer Triple Play (Phone, TV, Internet) services to your home. Also available are Home Security and Automation services, all on the convenience of the same bill.

Website
Order and Support:
1 (855) 222-0102
Retail Locations
Spectrum provides:
Cable TV
Cable Internet
Voice Over IP Phone Services
Home Security and Automation
Set your own entertainment Itinerary. With Premier TV from Bright House Networks, TV starts, stops and records whenever you say. Take a look at all the possibilities of Premier TV in your home.

Website
Order and Support:
1 (800) 244-1111
Century
Link
provides:
DIRECTV
DSL Internet
Telephone
Home Security and Automation
TV, Internet and phone are about more than simple communication. They enrich our lives, connect us to the world and put us in constant contact with the people and things that matter most.